Ok, the camera on my computer has decided to work again, so I've tried to get a picture to prove that my hair is going white, as I asserted earlier.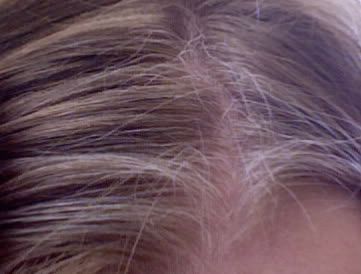 The loose ends at the top are just catching the light, but the bottom center and bottom left are a different story. Am I right?

Also, there is more on my crown, but I can't really photograph that well myself.

I can't entirely explain why this is such a big deal to me.